Our Special Past Events
Wednesday, October 7, 2015
Loudonville Street Fair
7:00 - 8:00 p.m.
Good Company joined the Fun Center Chordsmen Chorus
to provide evening entertainment at "center stage".
Sunday, October 11, 2015
First Presbyterian Church
Trimble/Millsboro Rds., Mansfield, OH
Performed
after morning service
for members of the congregation
at their inaugural "Fun Day Sunday" luncheon.
Monday, October 19, 2015
6:30 - 9:00 p.m.
Fun Center Chordsmen Annual Picnic & Silent Auction
at the New Life Church of Christ, Bellville, OH
It was a time to kick back, chill out, and enjoy
some delicious food, good fellowship, great harmony...
AND contribute/buy some neat "stuff" to help the Youth In Harmony program!
Saturday, October 24, 2015
Noon - 12:40 p.m.
Ohio Child Conservation League Statewide Meeting & Banquet
Der Dutchman Restaurant, Bellville, OH
Good Company was invited, and was honored
to entertain 120+ ladies after their luncheon.
2011-2017
Annual Veterans' Salute
7:00 - 9:30 p.m.
First Congregational Church, Mansfield, OH
The Fun Center Chordsmen honored our veterans with
special patriotic songs. Each year had a special guest speaker.
Refreshments/finger foods were served. This event was
open to the public, & many joined us in honoring our veterans!
Saturday, December, 2011-2017
Christmas Open House
5:00 - 9:00 p.m.
Malabar Farm, Lucas, OH
Good Company sang Christmas music with the Fun Center Chordsmen Chorus
providing evening entertainment for guests as they entered the foyer.
First Saturday in February, 2011-2016
Rehab Telethon - Richland Mall
Ontario, OH
7:00 - 8:00 p.m.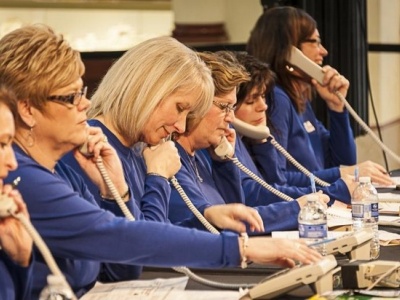 The Fun Center Chordsmen provided entertainment to help raise money
& awareness for the special programs provided by the Rehab Center.
This event was broadcast live on WMFD.
February 12, 2016 & February 14, 2017
Pioneer Career & Technology Center
Good Company made a special "Valentine" presentation
to Ms. Sandy Grau & her Horticulture Lab Class at Pioneer.
February 14, 2011-2018
"SINGING VALENTINES"

GC performed "Singing Valentines" throughout
Richland County and nearby surrounding areas.
Monday February 15, 2016
Special Presentation at the Library
"Shhh... Quartet Singing"!
6:00 - 7:00 p.m.
Good Company sang at the Bellville branch
of the Richland County Public Library.
Third Saturday in March, 2009-2017
Annual FCC Men's A Cappella Chorus Spring Show
at Mansfield's beautiful Renaissance Theater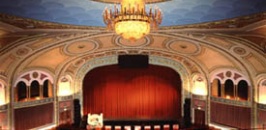 Good Company joined the chorus, other quartets, &
a few high school choirs/ensembles to perform a variety
of songs with different themes from year to year.


To schedule your special event call:
Chris @ (419) 566-1103